Welcome to theStickney Hill Repeater Page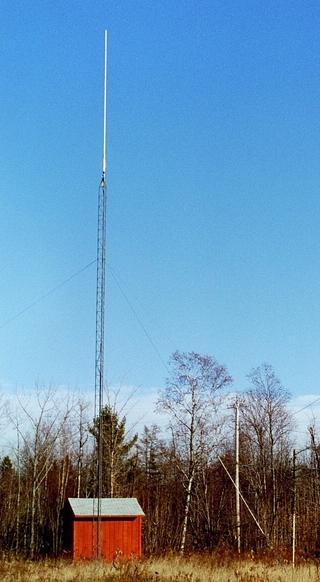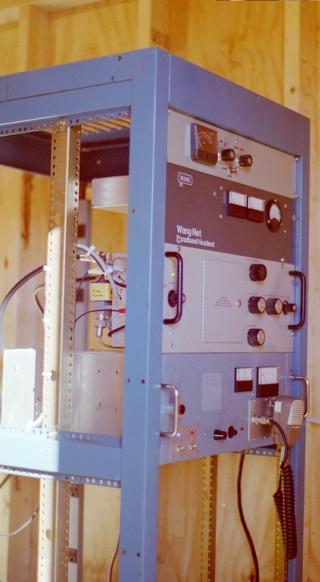 147.105 (+600), 103.5 Hz CTCSS serving southern Piscataquis County
440 repeater is temporarily off the air
---
The Stickney 2 meter repeater covers southern Piscataquis County and adjacent areas. Construction began early in 1997 and the system has been operational since July, 1998 except for July-September 2002 while a new repeater was being built (the old one had taken a lightning hit). Thanks to all who have helped and a special thanks to the major contributors, without whom there wouldn't be a Stickney Repeater.
System coverage maps are now available. All maps generaged using freeware Radio Mobile software.
Check here for some photos of the recent tower project. Thanks for the help everyone!
---
"Hey, how did N1BUG become involved with a repeater???!!!"
I found that tends to shock a few folks. Yeah, I am a DXer. Perhaps a rather extreme DXer at times. I suppose an FM repeater is pretty far removed from EME or digging the weak ones out of the static crashes on top band. But I love a good challenge (building repeaters and keeping them working right certainly qualifies) and this area needs a repeater. Actually, messing with this thing is rather fun. It's a nice change of pace from kW amplifiers and EME arrays which can try one's patience. What? And working on a repeater doesn't????
The equipment, the site, black magic, and related mysteries...
The 2 meter repeater is "homebrew", consisting of a GE receiver and exciter with miscellaneous circuits added for control and interfacing. I find the ER48C receivers to be excellent for sites that aren't congested. In my opinion the audio is some of the best around, and deemphasized audio is available at a fixed level (before the volume control pot). The exciter is the PLL version MASTR 2 type, followed by the 20 watt amplifier (salvaged from a KDK 2 meter transceiver and slightly modified).
| | |
| --- | --- |
| | |
| The bottom compartments house the receiver (left) and 20 watt transmitter (right) | The top compartment holds the controller and voltage regulator board |
It is important to have hefty power supplies in repeater service. The power supplies for the 2 meter repeater are homebrew, with a 12 volt 30 amp supply used to run the repeater and charge the backup battery, and a mulit-voltage supply to power the amplifier. The tetrode in the amplifier requires several different voltages for operation, including 1600 volts for the anode.
| | |
| --- | --- |
| | |
| Front view of the power supplies. 12 volt supply is the top unit. | Rear view of the power supplies. This will hold the rack down! |